The Rock -- Macho Man Was a 'Childhood Inspiration'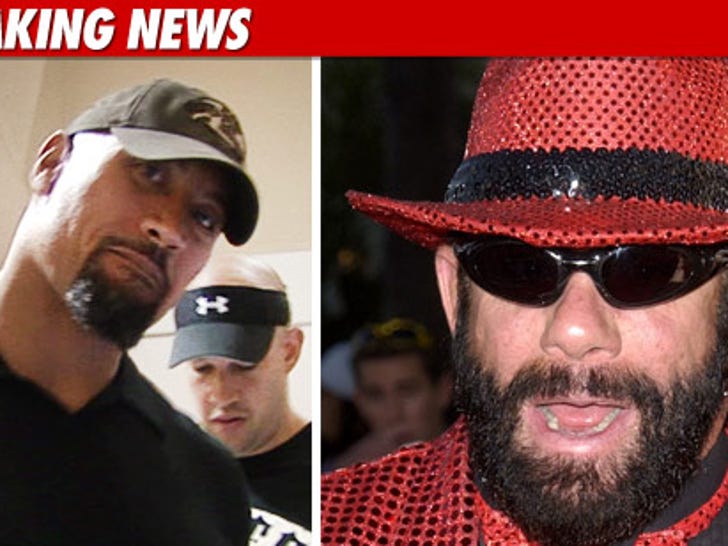 The Rock just went to his Twitter page and wrote ..."RIP Randy "Macho Man" Savage - you were one of my childhood inspirations and heros. Strength, love and prayers to the Savage/Poffo family."
Former WWE superstar Kevin Nash has also posted a message ... saying, "I lost a close friend today. If anybody in heaven is wondering who the cat in the ugly cowboy hat is it's Randy. Love you Bro. Never another."
Mick Foley aka Mankind tells TMZ, "Though I only met Randy Savage a handful of times, he was one of my all-time favorite performers ... I loved his style, in the ring and on the microphone.
He adds, "I loved hearing stories about Randy and his wrestling family. From the incredible matches in the small towns throughout the south where he forged a legendary reputation before becoming a household name with WWE, to the tales of even more legendary thrift on the road - that I did my very best to live up to - Randy Savage had a profound effect on me."