Botox Mom -- The 600-Pound Connection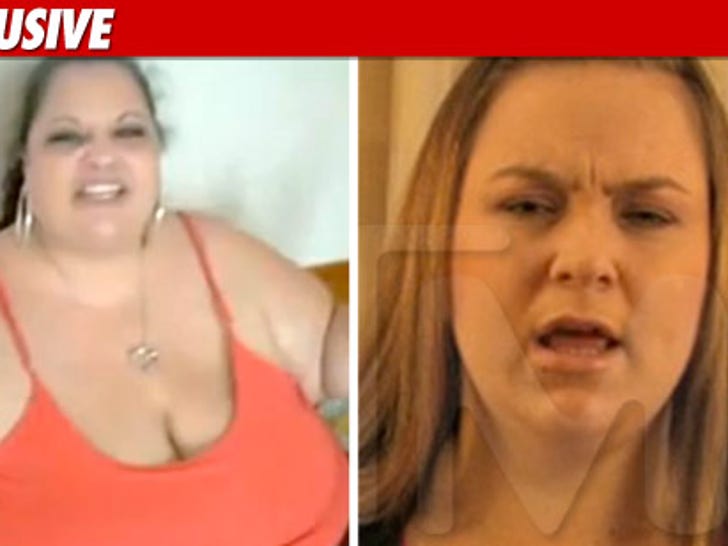 Botox Mom and the British reporter who first broke the story have a HUGE connection ... a 600-pound fetish model named Goddess Patty
TMZ has learned ... the pleasantly plump model -- who specializes in "squashing, eating, feeding, and kinky bondage" -- first met reporter Alley Einstein several years ago when Alley was working on a story involving fetish models who are Rubenesque ... the art, not the sandwich.
Sources close to Goddess Patty tell us ... she met up with Alley last year in L.A. and told the reporter her roommate's cousin, Sheena Upton, was injecting her young daughter with Botox to treat eczema ... in hopes the kid would eventually enter the world of pageantry.
Alley broke the story soon after the meeting ... but as TMZ first reported, Sheena now claims the whole thing was BS and she was a paid "actor" following a script.
But if Patty's story holds up -- and she knew about Botox injections before Alley entered the picture -- it could blow BIG, FAT holes in Sheena's story.