Miss USA Porn Star -- Hocking Dress for Twister Relief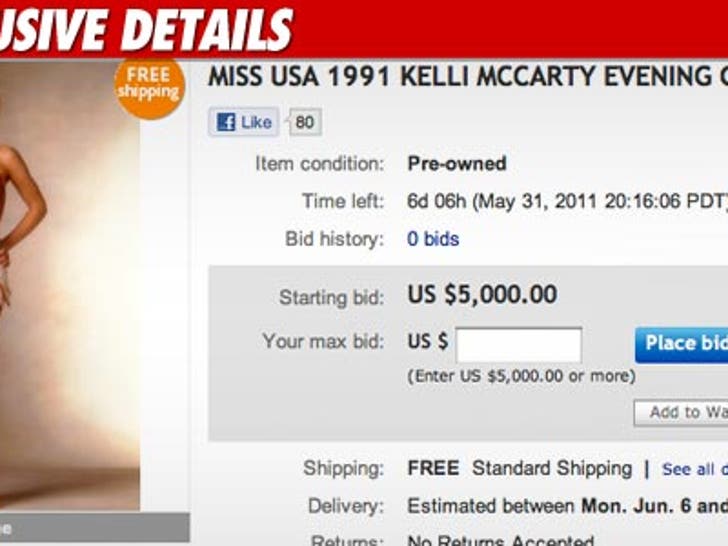 Ex-beauty queen/porn star Kelli McCarty was so torn up over the recent tornado tragedy -- she decided to auction off her dearest possession ... the gown she wore the night she won the Miss USA title.
McCarty -- who was crowned Miss USA in 1991 -- tells TMZ, she grew up in a tornado-ravaged Kansas ... so the disaster hit her especially close to home.
McCarty claims she never planned to sell the dress -- but after hearing about the tornadoes she really wanted to help with relief efforts ... telling us, "if it can help someone rebuild their house, then it's worth it."
The dress is currently listed for $5,000 -- but so far, no bids. Kelli plans to donate all proceeds to the Salvation Army in Joplin, MO.