Plaxico's Final Prison Meal -- Sowing His Oats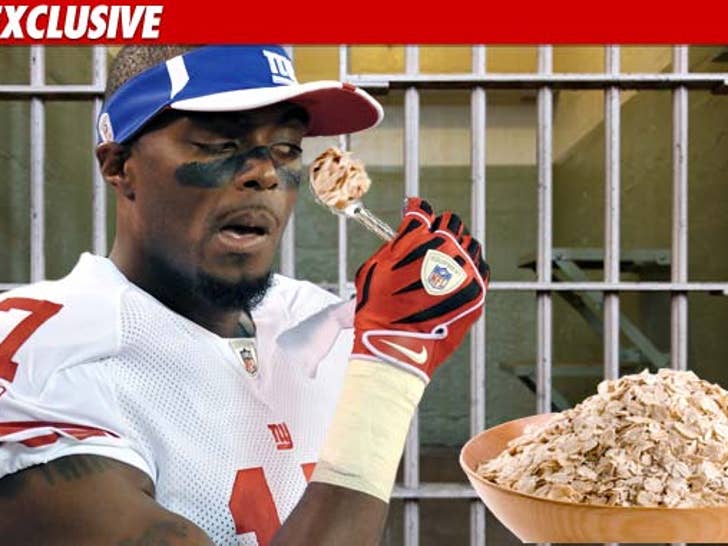 Former NY Giants star Plaxico Burress has less than a week left in the slammer -- and now, we know what he can look forward to for his final meal behind bars ... one oatmeal-filled BREAKFAST!!!
And that's not it ... we're told Plaxico will also chow down on toast, milk, coffee, and apple juice the morning of June 6 -- when he's scheduled to be released from state prison in New York.
As we previously reported, Plaxico was sentenced to two years in prison back in 2009 for criminal possession of a weapon -- after the ex-NFL star shot himself in the leg at a nightclub.
Time flies when you're having fun.