Plaxico's New Year's Eve -- It's All Gravy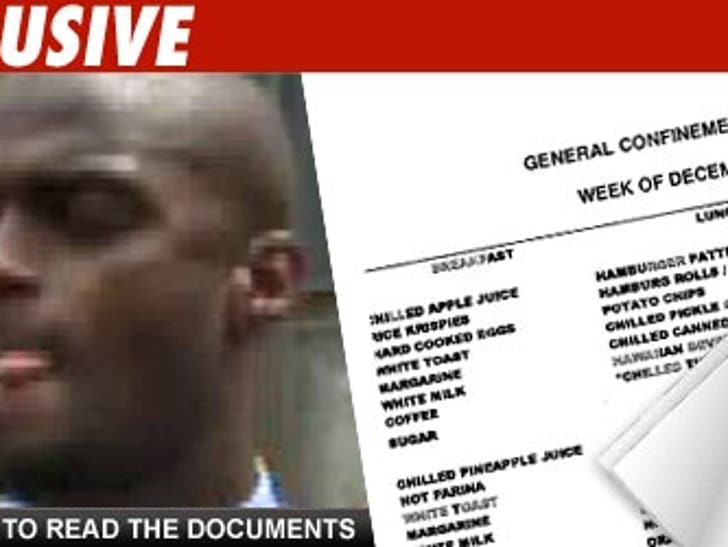 No champagne, no party hats -- former NY Giants star Plaxico Burress will ring in 2010 with an incarceration-approved portion of chicken and gravy.
TMZ has obtained the menu from Oneida Correctional Facility -- where Plax is currently serving a stint for that whole gun in a nightclub thing ... and as far as the food goes, New Year's Eve is the same as every other night.
Plax's last dinner of 2009 will consist of:
-- Breaded Chicken Patty
-- Seasoned Chicken Gravy
-- Whipped Potatoes
-- Steamed Collard Greens
-- White Bread/ Margarine
-- Orange Gelatin
-- Ice Tea
to find out what's on Plaxico's plate for the rest of the week.