Plaxico -- I'll Watch the Super Bowl From Prison!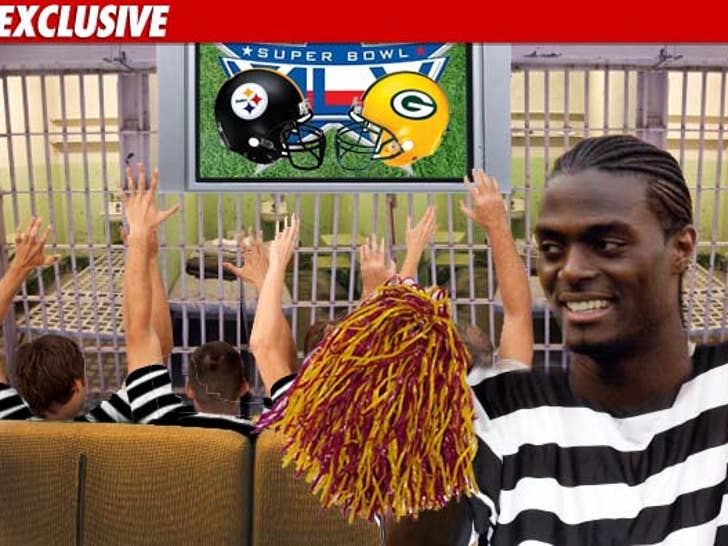 Just a few years ago, Plaxico Burress was playing in the Super Bowl -- this year, the former NY Giants superstar will be allowed to watch the big game from the confines of a NY prison ... TMZ has learned.
According to the Public Information Officer for the New York State Department of Correctional Services, Burress -- who's serving time on gun charges -- has full TV privileges and will be able to enjoy the game in the company of his fellow inmates.
We're told the prison has no plans for an official Super Bowl party ... because it's a PRISON!!!
And with all the talk of Plax signing with an NFL squad when he gets out of the joint in June ... it's possible he could be playing in the big game next year.