Plaxico Burress -- Flavorless in 2011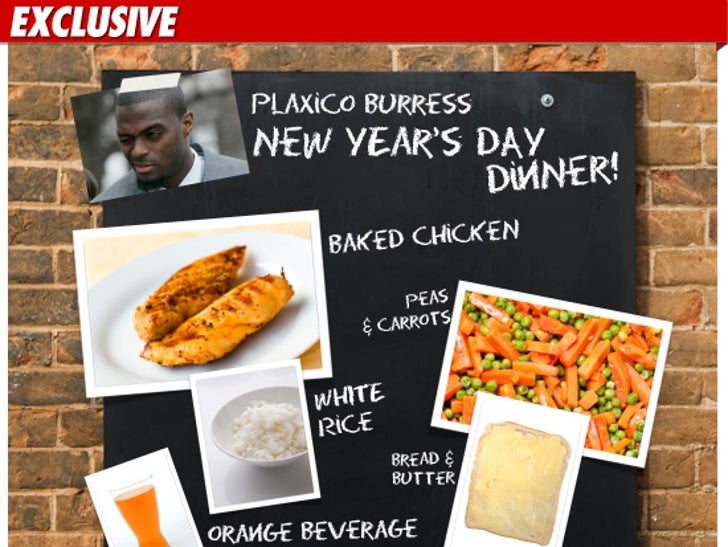 Former New York Giant and current inmate Plaxico Burress rang in the New Year at the Oneida Correctional Facility in Rome, NY with the most bland slate of culinary options as possible.
TMZ has obtained the menu from Plax's current home ... and man, it makes airplane food sound good. The New Year's Day meals were highlighted with things like "unbreaded fish fillet," "roll/margarine," "white bread/mustard," and everyone's favorite "sliced chicken salami."
might be the best deterrent to crime we've ever seen.