Rep. Weiner -- YES, The Penis Bulge Is Mine
Rep. Weiner
YES, the Penis Bulge is Mine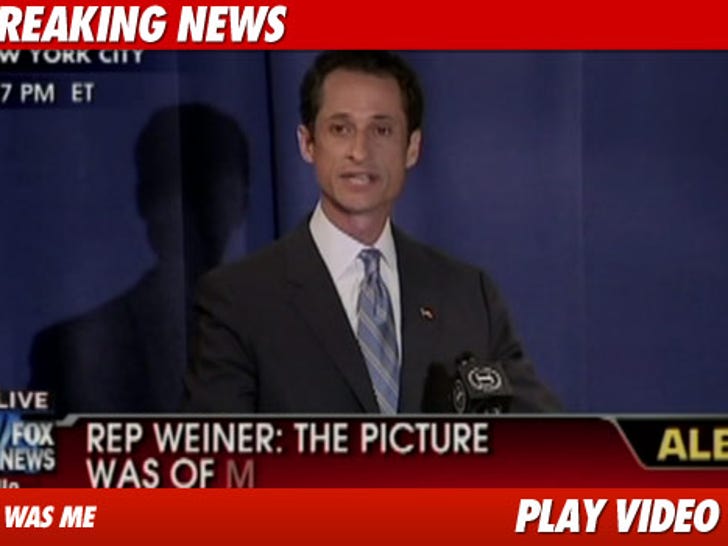 NY Congressman Anthony Weiner just confessed ... he IS the owner of the penis in the infamous underwear pic and accidentally posted it on Twitter while trying to send it to another woman -- and he WON'T be resigning.
Weiner addressed the media in Manhattan this afternoon to take responsibility for the picture -- telling reporters, "The picture was of me, and I sent it" ... and he planned to send it to another woman.
The congressman says he will not resign from office because of the scandal -- and plans to return to his work following the conference.
As for his explanation, Weiner says he accidentally posted the pic to his Twitter account last month -- panicked when he realized what he did ... and falsely claimed he had been hacked.
"At the end of the day ... I lied because I was embarrassed."
Weiner adds, "I take full responsibility for my actions ... I have made terrible mistakes. I have not been honest with myself, my family , and my constituents."
According to Weiner, he engaged in several "inappropriate conversations" online -- and exchanged sexually explicit photos with "at least six women."
Weiner adds, "I have never met with these women, nor have had physical relationships at any time."
Weiner says he and his wife don't have plans to split over the controversy.