Congressman Weiner Claims Wiener Pic a Hack Job
Congressman Weiner
Claims Wiener Pic a Hack Job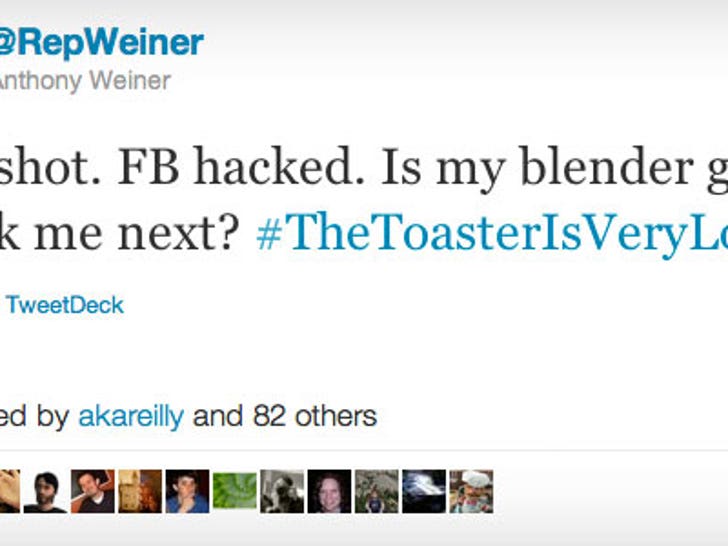 New York City Congressman Anthony Weiner says he was the victim of an Internet hacker when a lewd photo was posted to his Twitter page last night ... and quickly removed.
The photo in question showed a man in his underwear who, um ... was not suffering from shrinkage. Political blog biggovernment.com says the photo was posted to a picture sharing service connected to Rep. Weiner. The photo was removed, as was every other photo on the account.
The site says the photo was sent to a woman on Twitter, but that account has since been deleted as well.
Weiner tweeted about the pic (though he mistakenly referenced Facebook and not Twitter) and told POLITICO today, "The weiner gags never get old, I guess."