Rose Bowl Prediction -- Look to the Wiener!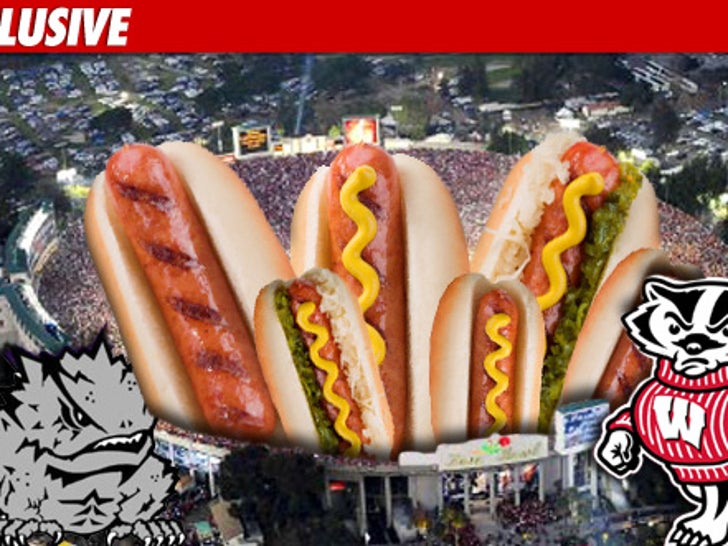 Gamblers will be using all sorts of complex calculations to decide where to place their money on today's Rose Bowl between the Wisconsin Badgers and the TCU Horned Frogs -- but TMZ has the secret formula for victory ... and it involves hot dogs.
Seems one tradition leading up to the big game is for each team to eat hot dogs served by Pink's -- the most famous hot dog spot in Los Angeles. According to them, more often than not the team that eats the most hot dogs is the team that loses. Makes sense ...
This year, Wisconsin walloped TCU 485-270 ... which means TCU should kick butt later today.
UPDATE: We told you so. TCU, 21-19.