Michael Vick Ponies Up Porsche for Fiancée's Bday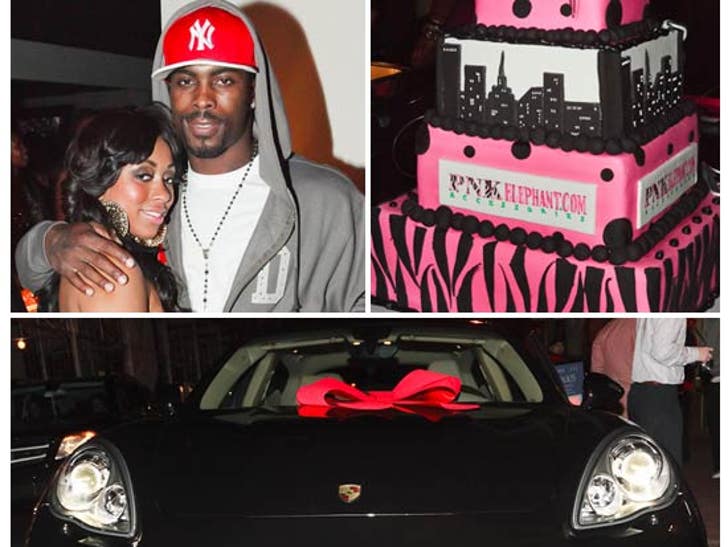 Michael Vick is definitely spending cash like a starting QB -- because the dude just handed over a fully loaded Porsche to his fiancée at her birthday bash in Philadelphia ... TMZ has learned.
Sources inside the party tell us Vick's fiancée, Kijafa Frink, celebrated her birthday with a private event at a Philly nightclub ... where guests feasted on filet mignon sliders, imported crab balls, and designer chicken wings (yeah, we don't get it either).
But here's the kicker -- when it was time to open gifts Vick whipped out a brand new Porsche Panamera! Yeah, he dropped $90k on a birthday gift. Baller.
We're told Vick's Philadelphia Eagles teammates LeSean McCoy and DeSean Jackson were also at the party -- but we're guessing he didn't toss the Porsche keys to 'em the way he tosses the rock.