Dallas Cowboys QB Tony Romo Gets Engaged to Chace Crawford's Sister Candice
Cowboys' Romo
Gets Engaged to
Crawford Sis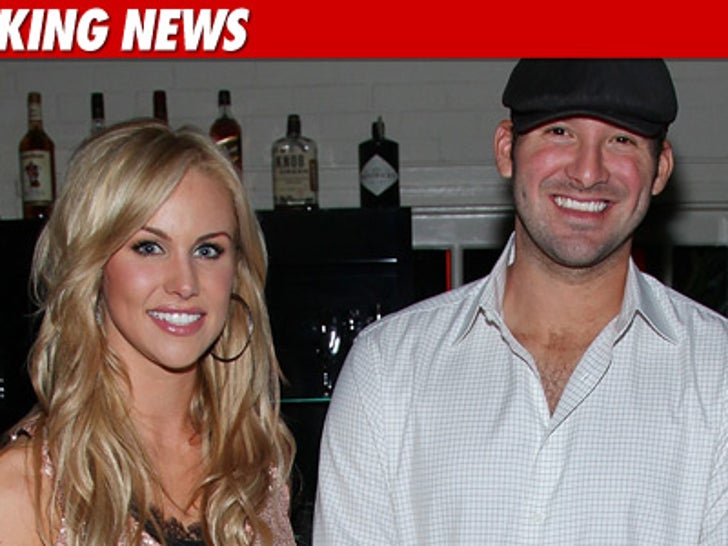 Tony Romo didn't get the memo about all the celeb breakups this week -- instead the Dallas' Cowboys QB got engaged to his girlfriend Candice Crawford.
Romo reportedly popped the question while celebrating Candice's 24th birthday on Thursday.
Candice is Chace Crawford's younger sister and she's a sports reporter for KDAF ... the CW station in Dallas which, appropriately, first reported the engagement.
Romo is the second Jessica Simpson ex to put a ring on it recently.
UPDATE: Here's a shot of Candice's ring. Well done, Romo. Well done.