USC Stripped of 2004 National Championship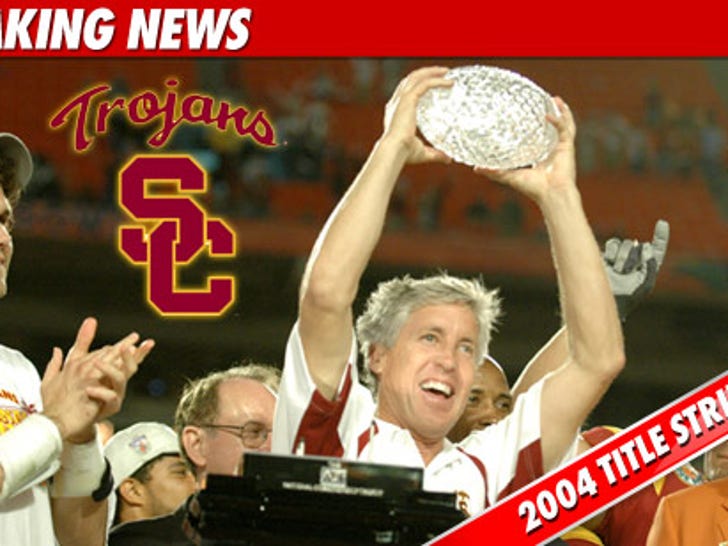 The USC Trojans are no longer your 2004 college football national champions.
The Bowl Championship Series just announced the organization has stripped the University of Southern California of the title after an investigation proved Reggie Bush and his family received improper benefits while he was playing for the Trojans.
The NCAA had already stripped USC of its wins in which Bush participated -- including the 2005 Orange Bowl -- but the BCS was waiting to make a decision on the national championship title because USC had appealed the NCAA ruling.
But the NCAA rejected the appeal -- and today the BCS went ahead with their plans to strip USC of the title ... which means USC's 55-19 victory over Oklahoma in the Orange Bowl was all for naught.
Bush won the Heisman Trophy for his 2005 season -- but forfeited the award last year amidst rumors that the NCAA was going to take that away from him too.
And there was much joy in Westwood.