Tom Hanks -- 'Toy Story' LIVE in Paris!!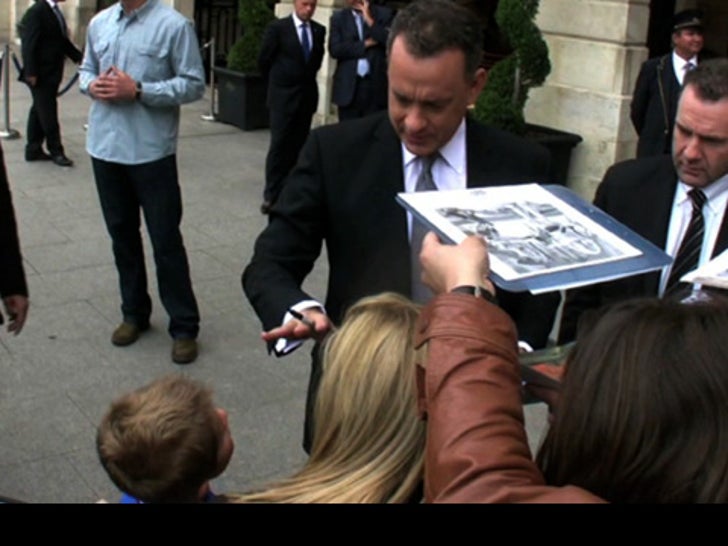 Tom Hanks may have two Oscars under his belt -- but he's not too big to bust out a few lines from his "Toy Story" movies for a little kid in France. Trés bien 'Woody' ... trés bien, indeed.
Check out TMZ on TV -- click here to see your local listings!