Obama: If I Were Weiner, I'd Resign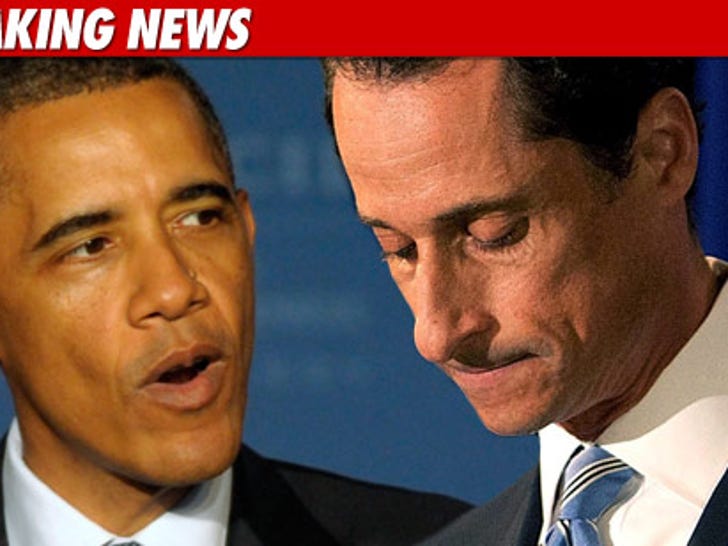 Obama, who made his statement to "Today" anchor Ann Curry for broadcast Tuesday, said "Well, obviously what he did was highly inappropriate. I think he's embarrassed himself, he's acknowledged that, he's embarrassed his wife and his family."
Obama continued, "And when you get to the point where, because of various personal distractions, you can't serve as effectively as you need to -- at the time when people are worrying about jobs and their mortgages and paying the bills -- then you should probably step back."
FYI, Obama also suggested last year that Congressman Charles Rangel (D-N.Y.) resign on ethical grounds, but he stayed put.