Weiner -- The One-Eyed Machine That Did Him In
Weiner
The One-Eyed Machine
That Did Him In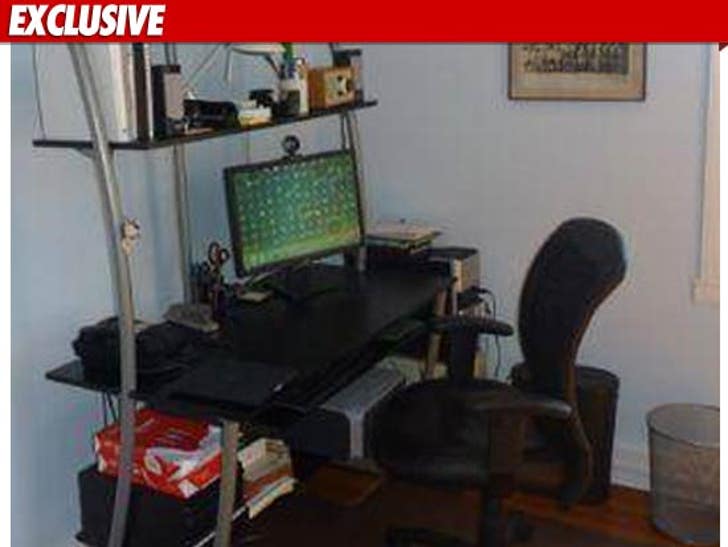 This is a photo of Rep. Anthony Weiner's home computer station -- complete with a web cam -- and it was featured on a real estate site until just a few days ago, when Weiner pulled his pad off the market.
TMZ has learned Weiner and his wife, Huma Abedin, put their swanky Queens apartment up for sale around May 22 -- and uploaded several photos of the place on a real estate site. One pic featured a poster of JFK hanging on the wall.
The computer station seems to be the exact spot where Weiner took his infamous topless pics -- because the paint on the wall matches up. Also, the drawers in the background sync up with another photo featured in the listing.
TMZ spoke with a source connected to the situation ... who confirms Weiner 86'd his plans to sell the place in the past couple of days.
The couple was asking $449k. Think the value has gone up or down?