Weiner -- Yukking It Up with Porn Star During Scandal
Weiner
Yukking It Up with
Porn Star During Scandal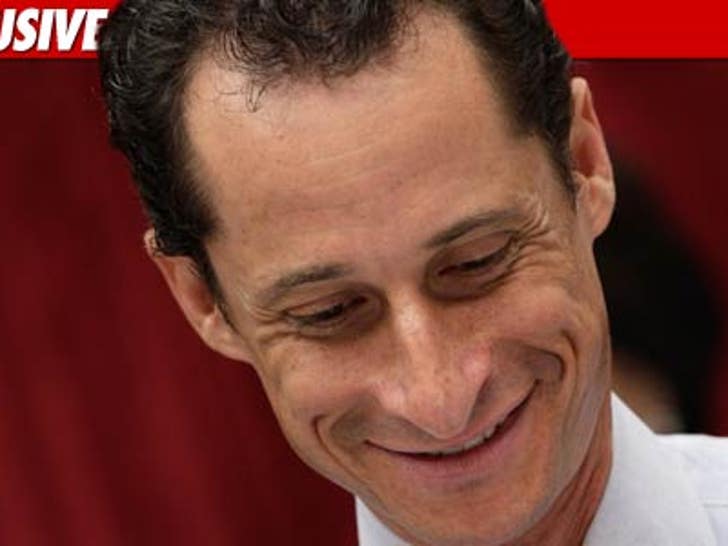 Rep. Anthony Weiner didn't just offer porn star Ginger Lee some emergency PR help once the scandal broke -- he even sent her underwear-inspired JOKES ... mocking his penis bulge predicament.
The messages were exchanged while Weiner frantically scrambled to give Ginger media lessons -- three days after he accidentally posted a picture of his erect wang on Twitter.
Amid the coaching sesh, Weiner tossed in a laugh-banger to lighten the mood -- "Btw, I'm sponsoring a line of twitpic ready undies. I need a name."
Ginger played along, writing back "I want twitpic ready undies. Hook a bitch up, I never get cool sh*t. Just sayin'. "
Nothing like some old-fashioned comic relief when your career is spiraling out of control.