Weiner Told Porn Star to Lie, Offered PR Help
Weiner
Told Porn Star to Lie,
Offered PR Help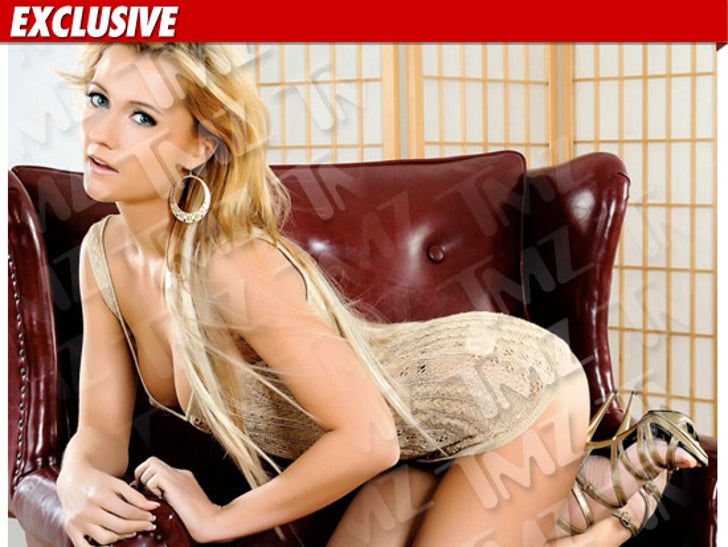 Congressman Anthony Weiner instructed one of his Internet women how to lie about their relationship ... and even offered PR help from his team, which could create major legal issues for him ... TMZ has learned.
Weiner and former porn star Ginger Lee exchanged scores of sexual emails over a long period of time. When the underwear scandal broke on May 28, Lee began receiving calls from the media, and Weiner was more than happy to help her control the situation ... by lying.
On June 2, Weiner emailed Lee, "Do you need to talk to a professional PR type person to give u advice? I can have someone on my team call. [Yeah, my team is doing great. Ugh]."
It's unclear if Weiner's PR team is from his Congressional staff. If so, Weiner could run afoul of House Ethics Rules as well as the law.
Weiner put on a full court press, urging Lee to lie about their relationship. On June 1, he emailed her: "The key is to have a short, thought out statement that tackles the top line questions and then refer people back to it. Have a couple of iterations of: 'This is silly. Like so many others, I follow Rep. Weiner on Twitter. I don't know him and have never met him. He briefly followed me and sent me a dm saying thank you for the follow. That's it.'"
Weiner suggested a nice touch -- some good ol' Southern charm: "And then maybe insert some y'alls in there."
On June 2, Weiner sent Lee a proposed statement she could give to the press: "I have nothing to do with the situation involving Rep Weiner. I follow his twitter feed. And for a brief time he followed me. Much has been made of the fact that I have posted about my admiration for Rep Weiner and his politics. All I can say about that is that I'm a fan of his. Rep. Weiner sent me one short direct message thanking me for following him. I have never met Rep. Weiner and he has never sent me anything innappopriate (sic) ..."
Weiner then asked Lee directly, "How's it [the proposed statement] feel?"
Elle0375
Oh, yay, another 'I'm a proud whore' story. Ladies, being a whore is not something to be proud of!! You are at the bottom of the female barrel.
OooooNooo
Is it not interesting that Weiner the Cheater -- married Hillary Clinton's Chief of Staff? Was she attracted to a cheater because her old boss is married to a serial cheater?
Kelly
I am not sure what all the fuss is about. So what he sent pics of himself to some chick. How many people do that on a daily basis, married or not? I think what is sad is that these women told on him. He was just flirting and having fun. Get over it.
richard mcenroe
"Y'alls?" No "You betcha's?" Weiner really doesn't understand this country.
georgeins6
This little weene Wiener proves what I have suspected all along, If you are compleatly stupid you have a leg up when it comes to the democrat party.
And thats the truth
Well Mr. Weiner if you get booted out of your job, there is always porn in your future.