Rachel Uchitel -- I Didn't Have an Affair with Arnold!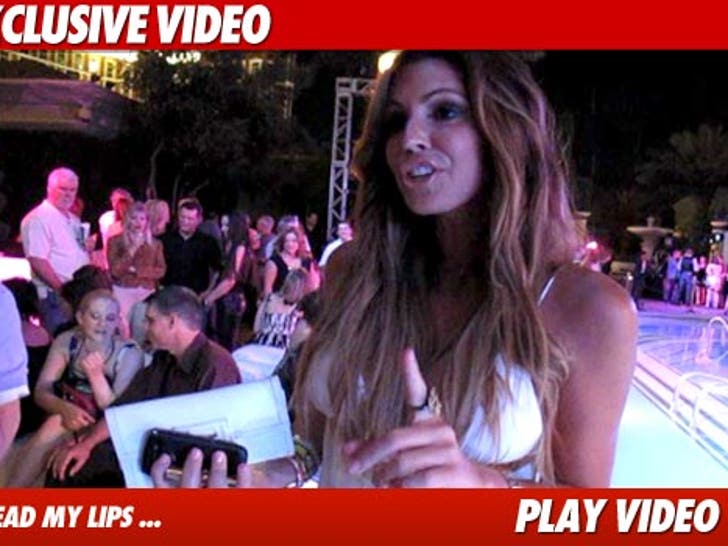 It only makes sense that at some point the new King of Philanderers, Arnold Schwarzenegger, would get linked to the ol' Queen of Mistresses, Rachel Uchitel -- but according to her, there's no truth to it.
We caught up with Rachel last night at the Azure Luxury Pool at the Palazzo in Las Vegas -- where she told us ... when the Arnold thing broke, she was contacted by a "very high profile journalist" who claimed they heard she had a "long-lasting" affair with the Governator.
She told us, "I've never met Arnold. Never even thought about him. I don't like his movies, I'm not even a fan."
Maybe if he hadn't made "Jingle All the Way," he'd have had a shot.