D.J. Tanner on 'Full House': 'Memba Her?!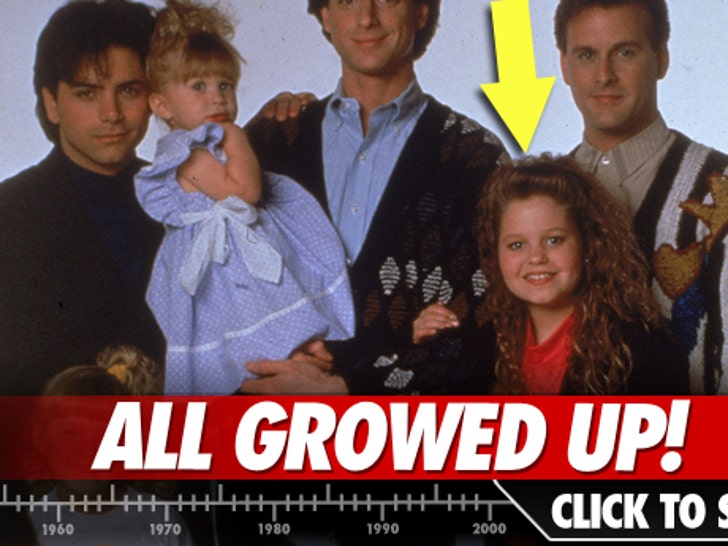 'American Reunion' -- On Set Sneak Peek!
The cast of "American Pie" is back for another flick -- and we've got your first look at the gang on set of the new movie, "American Reunion."
Jason Biggs, Thomas Ian Nicholas and newcomer to the franchise Dania Ramirez have all been sharing pics from the movie set on their Twitter accounts all hanging out in Atlanta, where the flick is filming.
So far, no Stifler (Seann William Scott) or Nadia (Shannon Elizabeth) sightings, but both stars are expected to be back for the film.
Summer's Beachin' Body Competition -- Vote!
Check out some beachin' celebrity doppelgangers -- and vote for which star you think owns the look!
Inside Kendra's Vegas Birthday Bash!
Kendra Wilkinson turned 26 over the weekend -- and she celebrated it in style with two giant Las Vegas bashes!
Check out all the pictures to get an inside peek into Kendra's Vegas bash!
Step right up -- and see if you can you guess whose famous face is behind this celebrity scramblin'?
Stars Gone Goth -- June Gloom
It can get really dark and murky in Hollywood during June Gloom ... and when celebs channel their inner goth teen by slathering on raccoon eyes and porcelain pancake spackle on their faces.
From Paris Hilton and Taylor Momsen to Angelina Jolie and Miley Cyrus, check out these stars who've gone from nine inch heels to Nine Inch Nails.
Check Out Courteney Cox's Malibu Mansion!
Courteney Cox is letting fans inside her Malibu home, by showing it off in a new spread for Elle Decor!
The impressive house boasts guest cottages, a tennis house and court, a screening room, and a saltwater swimming pool -- and Courteney herself played a big part in the renovations.
What's the Big Frigin' Difference?!
At first glance these photos may look identical... but don't be fooled -- 'cause there are some super sneaky differences just waiting for you to spot!
**HINT -- There are THREE differences in the above photographs!**