Pittsburgh Steelers SUPERSTARS -- The Sushi Battle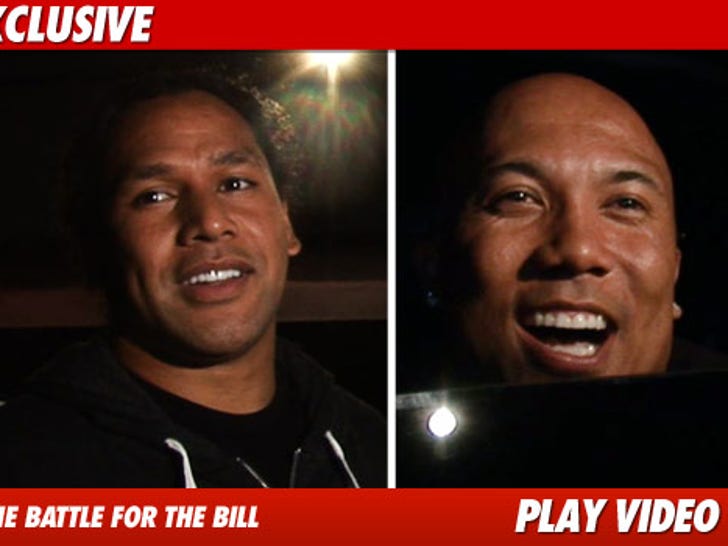 Three VERY RICH members of the Pittsburgh Steelers go out to a super-expensive sushi dinner at Matsuhisa in Beverly Hills last night -- they can all afford it ... but WHICH ONE paid for the meal???
Troy Polamalu -- one of the greatest defensive players in the NFL, made $6.1 mil last season PLUS he's got deals with Head & Shoulders, Coke Zero and Madden.
Hines Ward -- Super Bowl XL MVP, raked in $5.5 mil last season AND took home a hefty payday for "Dancing with the Stars."
Brett Keisel -- Dominating defensive end ... ferocious beard.
Choose wisely ... and watch the video for the answer!