Zac Efron -- One Man, DOUBLE the Fat Tip
Zac Efron
One Man, DOUBLE
the Fat Tip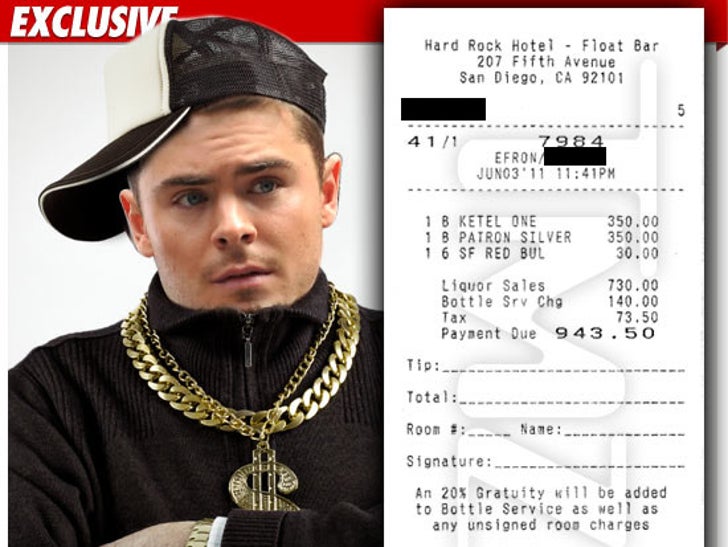 Zac Efron threw around cash like a BALLER at a San Diego hotel last Friday -- dropping $700 in booze and then leaving a 40% tip.
Efron hit the Float Bar at the Hard Rock Hotel with a group of friends ... and ordered up one bottle of Kettle One vodka ($350), one bottle of Patron Silver ($350) and a 6-pack of Red Bull ($30).
Sources at the hotel tell TMZ, Efron covered the $140 service charge on his bill ... then dropped an additional $150 just for the hell of it. Grand total -- $1,093.50.
In total ... that's about a 40% handout -- and we're told Zac played it cool the whole time he was there.
Must have been all the Red Bull vodkas.