Mike Tyson RENEWS VOWS In Surprise Vegas Bash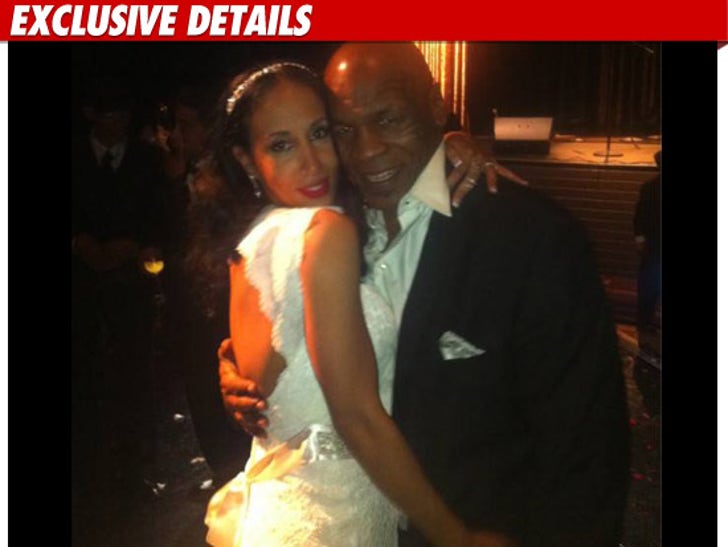 For the second time in two years, Mike Tyson said "I do" to the same woman ... in Las Vegas ... but this time, the "wedding" was MUCH more of a surprise!


TMZ has learned ... Tyson and his wife Lakiha invited hundreds of friends to a joint birthday party they threw for each other at the M Resort ... but the b-day party was merely a cover for a secret vow renewal.
After the guests arrived to the party, the couple disappeared ... only to re-emerge behind a massive curtain ... which dropped to reveal both Mike and Lahika dressed in wedding outfits.
With the crowd completely surprised, the couple proceeded to renew their vows in a traditional Muslim ceremony.
We're told the two decided to do the big "wedding" party this time around because they skipped out on a celebration when they were secretly married at a small Vegas chapel back in 2009 ... two weeks after Mike's 4-year-old daughter passed away.
Sources tell us the party was AWESOME -- guests had their choice of a steak or chicken entree ... and then they partied it up in the hotel's ballroom with a live band.