Bryan Stow -- FLIPPED OFF During Dodger Game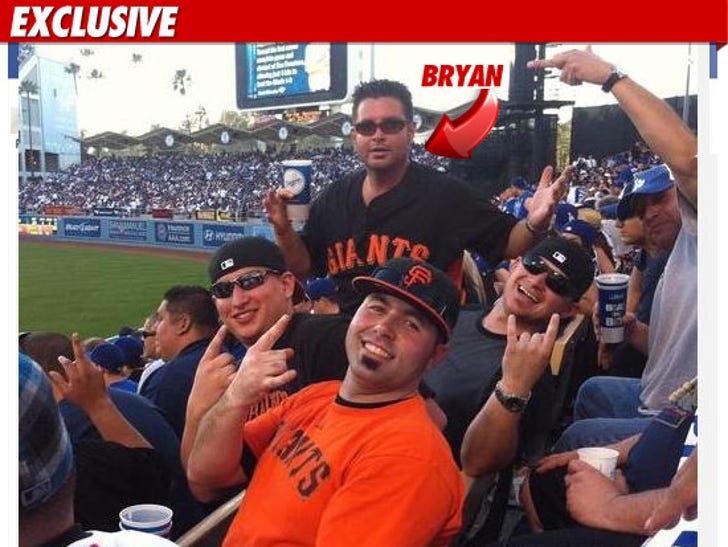 Bryan Stow didn't appear to be worried that Dodgers fans were giving him the finger the night he watched the Giants play in Dodger Stadium ... instead, he smirked and hoisted his beer.
One of Stow's friends posted a photo on Facebook, showing Stow and his buddies proudly sporting their team colors in a sea of blue on March 31 ... while two unidentified Dodgers fans photobombed the shot by flipping off the camera.
As we previously reported -- Stow had a verbal altercation with another Dodger fan during the game ... after Stow allegedly yelled out that he'd rather eat his own feces than a Dodger dog.
Stow was brutally beaten in the parking lot after the game and is still recovering from some VERY serious injuries.
The LAPD arrested one man for the attack, Giovanni Ramirez -- cops say he's the prime suspect.