Dodgers Fan Who Confronted Beating Victim ID'd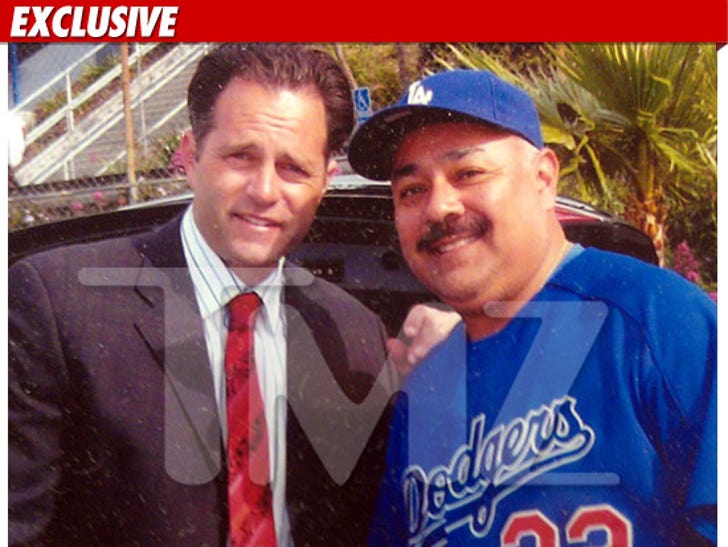 The man in the bleachers who got into a verbal altercation with the Los Angeles Dodgers beating victim shortly before the attack is a die-hard Dodgers fan ... TMZ has learned.
The man is Juan Banda, seen here posing with former Dodgers first baseman Eric Karros outside Dodger Stadium. We don't know when the photo was taken.
We're told after TMZ posted the video Monday morning -- showing Banda taunting beating victim Bryan Stow -- people from Banda's office told him to call the LAPD.
The LAPD says their original suspect, Giovanni Ramirez, is still the prime suspect.