Travis Barker Repairing Tats Damaged in Plane Crash
Travis Barker
Repairing Tats
Damaged in Plane Crash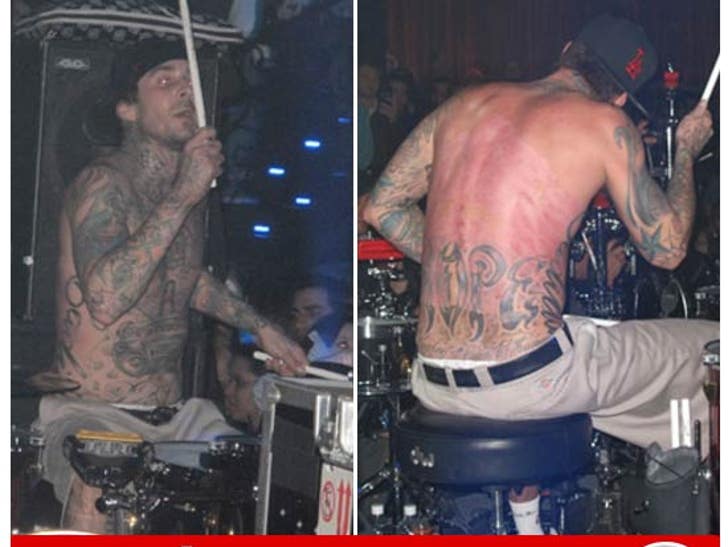 Three years after surviving a fiery plane crash in South Carolina, Blink-182 drummer Travis Barker says he's almost done repairing some of his tattoos that were burned off during the wreck.
Barker was outside Zulu Tattoo in L.A. yesterday ... when he told us, "Where I got burned ... I started finishing some of the tattoos that got burned off."
As TMZ reported, Barker and DJ AM were the only two survivors of the 2008 plane crash -- when a private jet they were on blew a tire while taking off, lost control and crashed into an embankment. The plane burst into flames ... and four people were killed.
Months after the crash, Barker played a show in Vegas without a shirt -- revealing serious burn scars to his entire back.
Barker also posted a photo from his hospital bed -- showing some serious damage to his hand.