Arnold's Mistress & Love Child -- Picking Up the Pizzas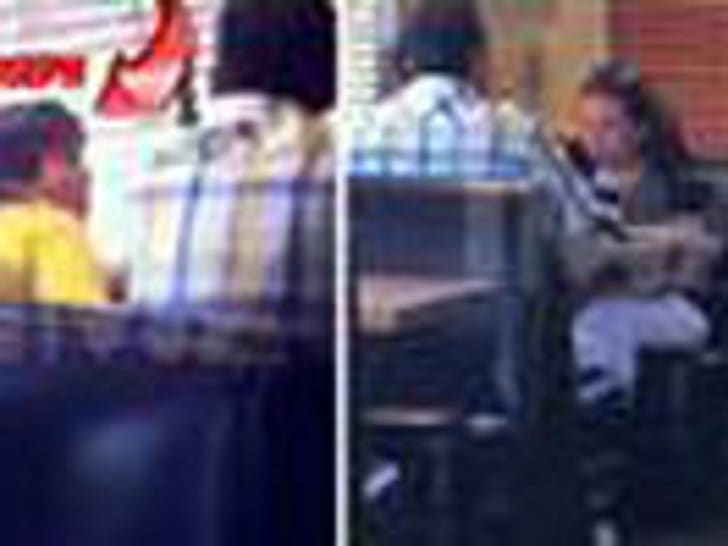 Arnold Schwarzenegger's baby mama Mildred Baena is living large with their son, Joseph ... dining this afternoon on pizza and wine at a California Pizza Kitchen in Tarzana, CA.
Mother and son ordered a BBQ chicken pizza, crispy mac and cheese, half a Caesar salad, and another specialty pizza.
We don't know the identity of the man in the plaid shirt, but we do know that Mildred's older son was sitting to her right. The waitress told other employees that the older son was hitting on her, asking if she'd go to the beach with him. She says she declined.
And, the waitress was grousing that she only got a 10% tip.