Casey Anthony's Lawyer: We TOASTED Because ...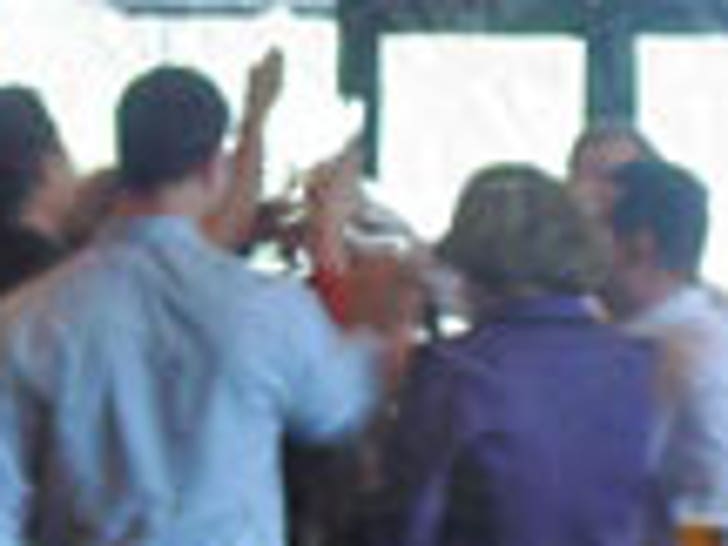 Casey Anthony's defense lawyer tells TMZ ... his team popped bubbly and raised their glasses after the not-guilty verdict because "We have a long-standing tradition; we toast to the Constitution."
TMZ spoke with Cheney Mason -- the guy with the beard -- who tells us his team decided to hit the Terrace 360 restaurant across the street from the courthouse Tuesday because, "We were celebrating saving Casey Anthony's life."
Mason also defended his use of his now infamous middle finger salute that day -- telling us it was directed at a "guy from a radio station who has been stalking my team for months."
Cheney says, "He was yelling at the ladies on my team, 'Are you on your period?' and he was also calling them 'baby killers.'"
"This guy was outside and pounding on the glass and I flipped the son-of-a-bitch off, and I'll do it again!"
Cheney states -- "It was an expression of my first amendment right."