Octomom on 'TODAY' -- Down Goes a Kid!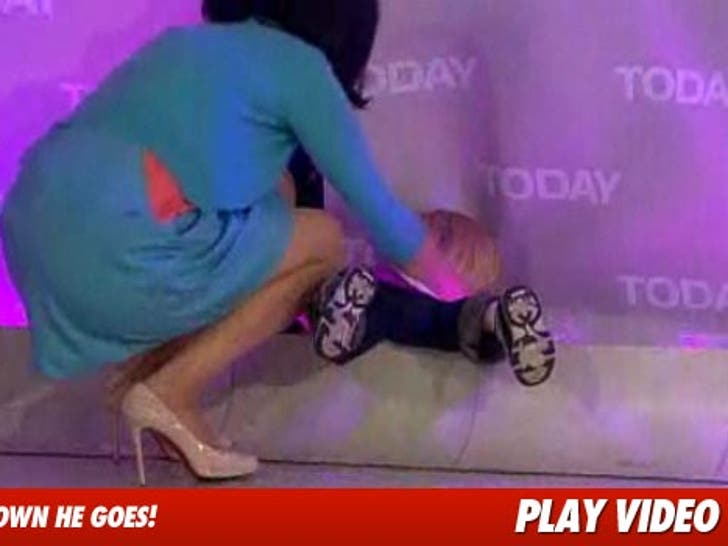 Nadya Suleman and her octuplets made their "TODAY" show debut this morning -- and one of the little rugrats got so excited, he fell headfirst into the backdrop ... and it was Ann Curry who came to the rescue!
Octomom was talking about her controversial doctor when one of her sons (good luck ID'ing which one it is) tripped over the back of the set and took a header into the ground. Ann was quick to jump up and grab the kid, who seemed completely unfazed by the ordeal.
Just another day with Octomom.