Octomom -- I Made $28,000 In June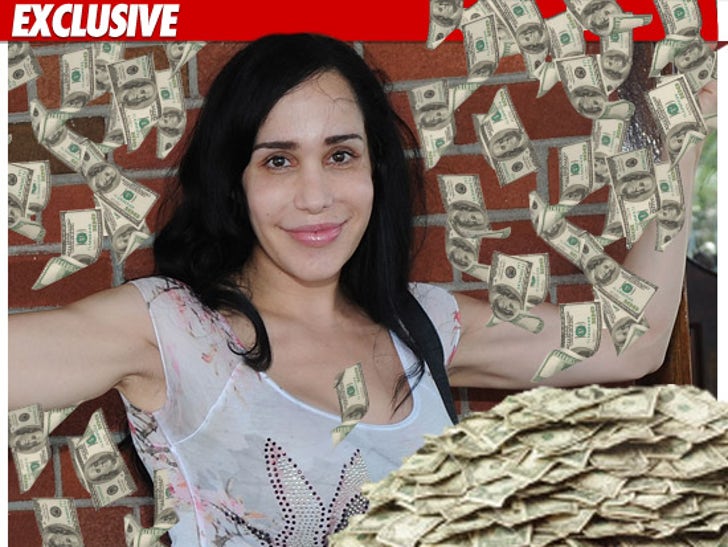 Octomom has finally dug herself out of a massive financial hole -- raking in a grand total of $28,000 in June ... and she didn't even have to get naked to do it.
We're told Nadya made her money doing various things like "Celebridate," The Cable Show in Chicago, MMA fights, a celebrity boxing match, bikini photo shoots, and several paid interviews across the globe.
And she has more paid gigs in the pipeline -- including another celebrity boxing match, several more interviews, and a possible instructional workout video.
If you feel like congratulating her, Octo will be celebrating her b-day at the House of Blues on July 13th -- but the place might already be at capacity ... thanks to her kids.