Jen Aniston -- Blamed for Homeless Man's Misfortune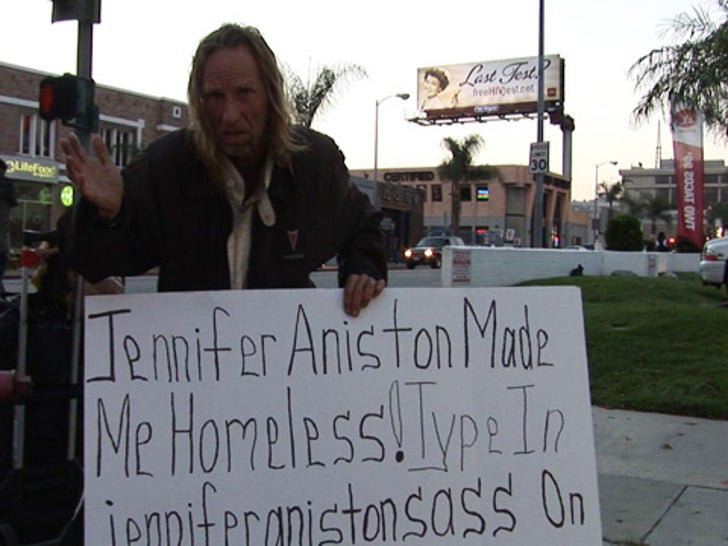 Jennifer Aniston allegedly got some dude tossed off the set of a movie ... and now he's living on the streets?! Welcome to Hollywood ... where even the homeless are pitching outrageous stories.
Check out TMZ on TV -- click here to see your local listings!