Music Video and Commercial Hunk Busted for Battery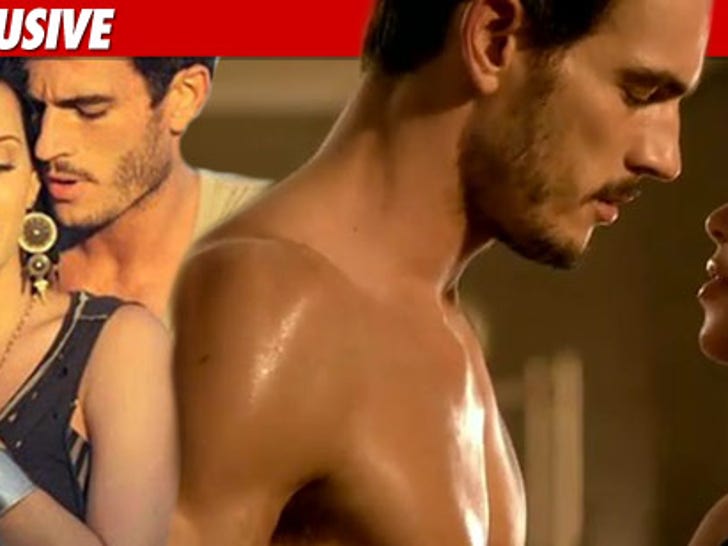 This story is for the fellas, since ladies will probably just be staring at the photos ... but a guy who has co-starred with Katy Perry and Kim Kardashian was popped by police after allegedly fighting a security guard.
Josh Kloss -- who appeared in Perry's "Teenage Dream" video and Kim's Super Bowl commercial for Skechers -- was hanging out at the Hollywood and Highland shopping center on Tuesday night.
He says he was outside smoking a cigarette when one of the security guards asked him to put the smoke out. Josh claims he was trying to argue the point and next thing he knew ... he had five security officers on top of him.
LAPD was called in and Kloss was booked for misdemeanor battery. He tells TMZ he didn't get physical with the guard ... it was the other way around.
Security at Hollywood and Highland had no comment and the LAPD says they are investigating the arrest.