Richard Simmons -- Down and Dirty PLANKING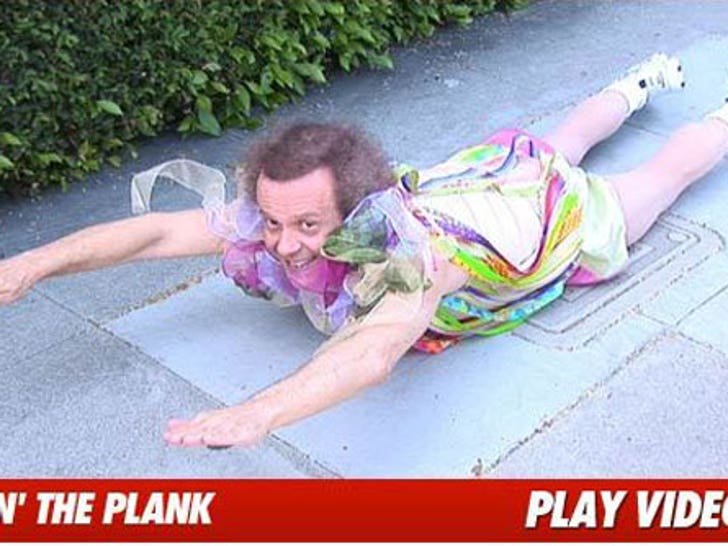 Fitness guru Richard Simmons clearly doesn't waste his life on the Internet -- because this weekend, the 62-year-old planked for the FIRST TIME EVER in his entire life ... on a filthy L.A. sidewalk.
He might want to wash his hands.
UPDATE: Richard later took his planking to the next level. Checkout this pic one of his students tweeted.