Ryan O'Neal Sues Over Warhol Portrait of Farrah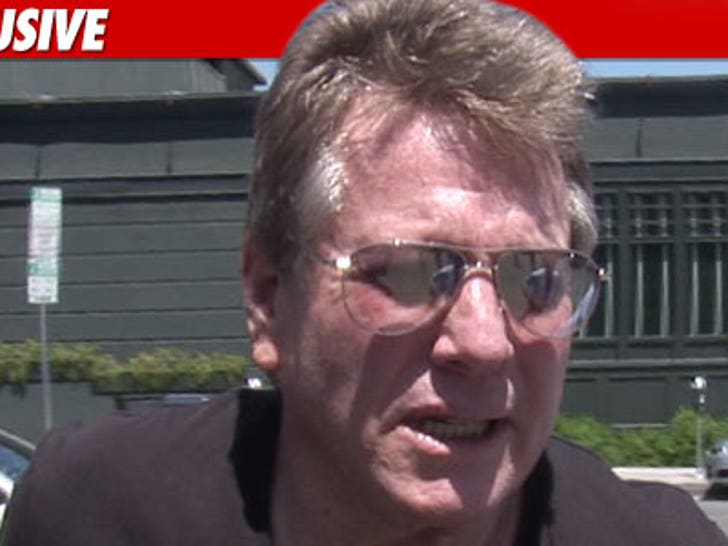 Ryan O'Neal claims an obsessed, demented, Farrah Fawcett fan is behind recent accusations he stole a $30 million Andy Warhol portrait of Farrah ... so he's suing the guy for defamation.
Farrah donated her vast collection of art to her alma mater, the University of Texas. One of the pieces she donated was one of two famous Warhol portraits of the "Charlie's Angels" star.
O'Neal insists the other portrait is his -- given to him by Warhol, who was a close personal friend. He says it's one of his most "prized possessions and a precious memento of his life with Ms. Fawcett."
According to the lawsuit, filed by Marty Singer, Craig Nevius -- who has been dogging O'Neal for years -- began telling various media outlets that he stole the portrait in question from Farrah. Last month, "Good Morning America" and Star Magazine ran stories that O'Neal was being investigated for theft -- something O'Neal calls "false, malicious and defamatory."
The stories triggered a demand from the University of Texas that O'Neal turn the portrait over, stat.
O'Neal says Nevius has been wretched for years, selling medical information about Farrah to the tabloids as she battled cancer.
O'Neal says he will never sell the portrait, and when he dies he'll will it to his son, Redmond O'Neal.
O'Neal says he's suffered "humiliation, mental anguish and emotional distress," and he's been damaged in excess of $1 million.
UPDATE: Nevius sent us a statement saying "At no time have I ever claimed" that Ryan stole the portrait.