Dogfight Over Lohan Necklace Surveillance Video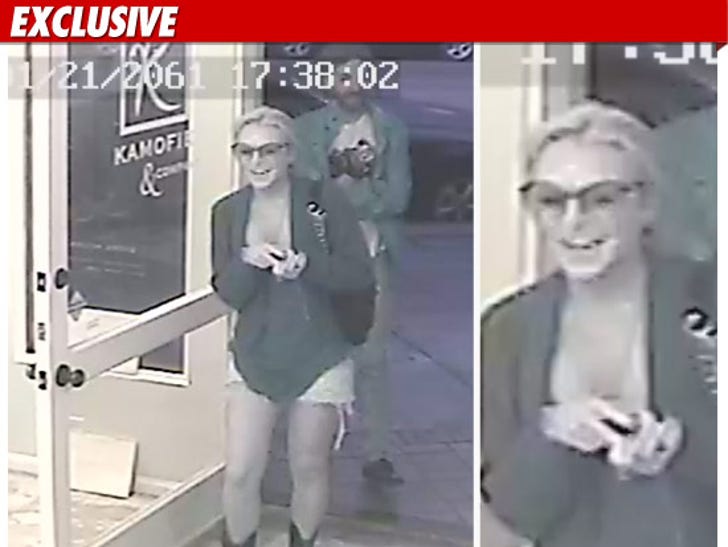 The owners of the jewelry store where Lindsay Lohan walked out with that necklace are now at war with the guy who was out selling the surveillance video -- and a lawsuit could be looming.
Here's the lowdown. Geoff and Sofia Kaman, the owners of the Kamofie & Company jewelry store, hired a broker -- Christopher Spencer -- to sell the surveillance tape.
Spencer then cut a deal with the Associated Press, which agreed to sell the tape to various media outlets and give Spencer a cut of the profits that he would share with the Kamans.
But we're told the Kamans felt Spencer was withholding a big chunk of their share, so they sent and an email to the Associated Press to see if Spencer was up to no good. In the email they asked, "We were wondering if there have been more payments ..."
Spencer was indignant, and fired off a
to the Kamans, saying, "You do not have any legal right to contact the AP and suggest I've been ripping you off which is what you've done."
Spencer says the Kamans are ingrates, claiming, "I am in disbelief that, after achieving so much in your benefit, you'd be reaching out to someone and suggest that my company or I are not paying you money that's owed to you."
Spencer threatens if the Kamans don't back off, he'll sue their behinds. The Kamans had no comment.