Ex-Arquette Mistress Signed on the XXX Dotted Line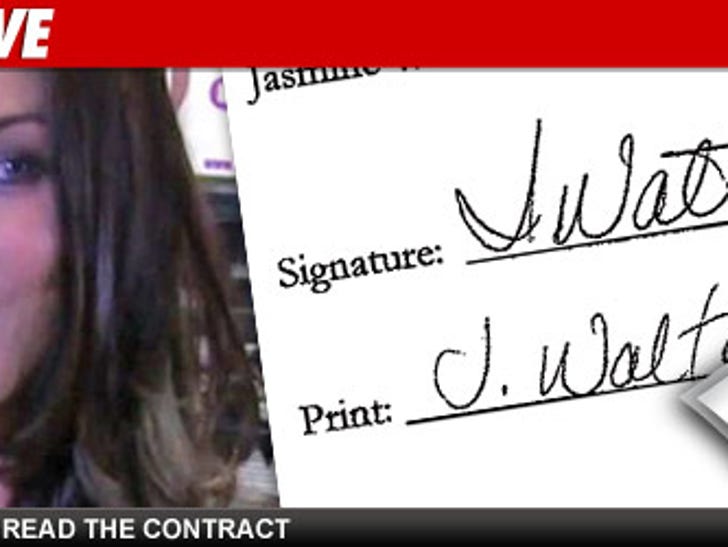 Jasmine Waltz said the mere suggestion that she signed a XXX contract with Vivid Entertainment was "impossible" ... well, prepare to view the impossible ... because TMZ has a copy!!
Waltz -- David Arquette's former fling -- signed the deal back in 2010 ... in which she agreed to deliver a sex tape for a cool $60k plus 25% of the profits.
And get this -- as part of the deal, Waltz agreed to only do XXX work for Vivid for the next three years ... and if she breached the contract, she'd face $150,000 in penalties.
Steve Hirsch, president of Vivid Entertainment, tells TMZ he let Jasmine out of the deal amicably after she had second thoughts.
We're guessing he was as "shocked" as Jasmine claims she was when her XXX sex tape popped up on a website last week.
A rep for Waltz tells TMZ, "She never denied that she had at one point had a contract. She had severed ties with both her manager and Vivid, so she decided to sell it on her own."