Ex-Arquette Mistress -- Valentine SEX TAPE Released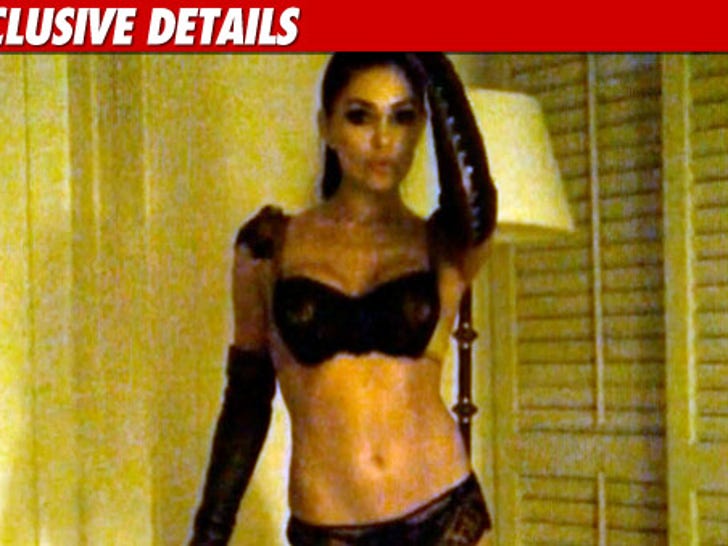 Jasmine Waltz -- only best known as David Arquette's rebound chick -- is now the star of a sex tape that's about to hit the Internet ... a tape she claims was a Valentine for an unnamed boyfriend.
The video of Jasmine and the mystery dude is being released through realjasmine.com -- and features some x-rated play with those (normally) annoying conversation heart candies.
Jasmine claims she had no idea the video was going wide ... telling TMZ, "I'm absolutely shocked that the public is now going to see what I made with my boyfriend on Valentine's Day."
The former Hollywood cocktail waitress has been linked to Ryan Seacrest, Chris Pine, Jesse McCartney, and Sean Stewart.
Jasmine won't say who the lucky guy is in the vid ... and admits, "I'm not even famous which blows my mind even more, I'm just a girl in Hollywood."