Usher Tapped by Vivid for Sex Tape COVERUP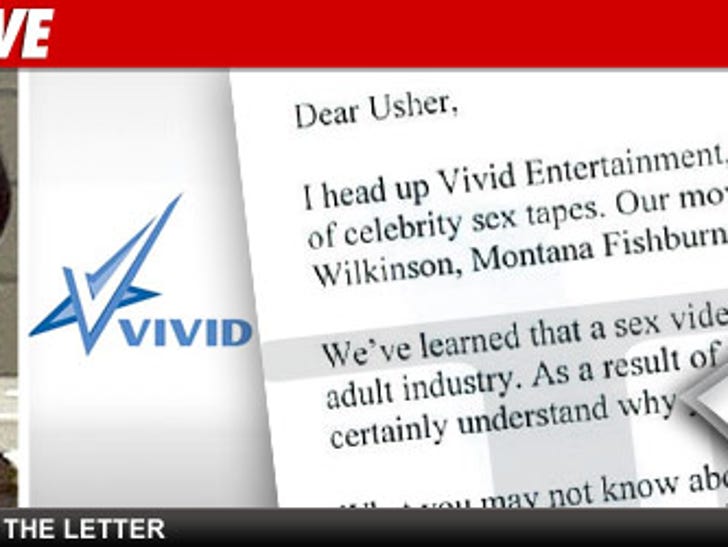 If Usher's sex tape with his ex-wife Tameka Foster never sees the light of day he might have the king of celebrity sex tapes to thank ... TMZ has learned.
TMZ has obtained a copy of a letter Vivid Entertainment honcho Steve Hirsch sent to Usher -- and shockingly ... Hirsch offers to help Usher STOP distribution of the tape.
Mind you ... Hirsch is the guy who put out Kim K, Kendra Wilkinson and Montana Fishburne's sex tapes -- but in the letter to Ush he says, "As a result of this being an intimate and very personal tape we can certainly understand why you would want to stop its distribution."
Hirsch goes on to say he's shut down "many celebrity sex tapes" ... and claims he's willing to do the same for Usher.
Porn king with a heart of gold? OMG, indeed.