Octomom: 'I Am Absolutely DISGUSTED By Babies'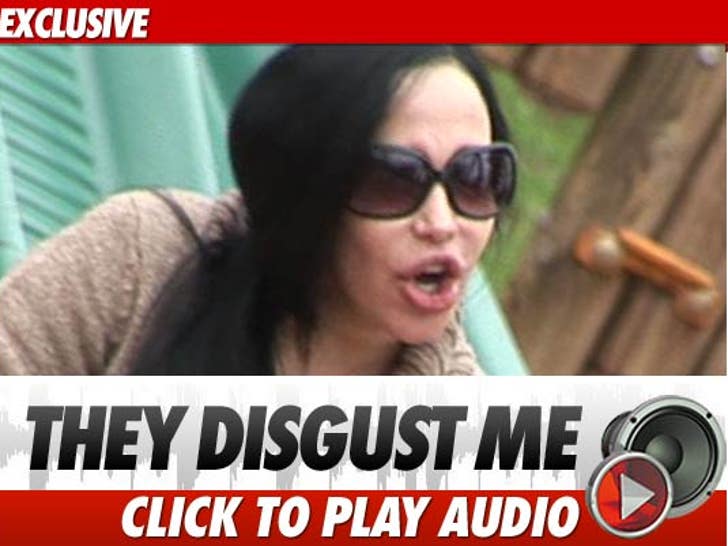 It's the interview Octomom says she never gave -- in which the mother of 14 claims, "I am absolutely DISGUSTED by babies" -- except this time ... it's all caught ON TAPE.
But it's clear as day in the audio recording -- Octomom states, "Whenever I hear a baby cry, I cringe. I do not like babies." Nadya continues, "I am absolutely disgusted by babies. They make me sick ... I don't even look at them. I have to look away."
Octo also admits to locking herself in her bathroom just to get away from it all -- a statement she partially denied to us, claiming, "I hardly have 30 seconds to go to the restroom, I could never lock my self in the bathroom for hours."
Octo's rep tells TMZ, "Nadya never gave an interview to InTouch magazine. She never once said she was disgusted by her own children."