Octomom FURIOUS Over 'Fabricated' Interview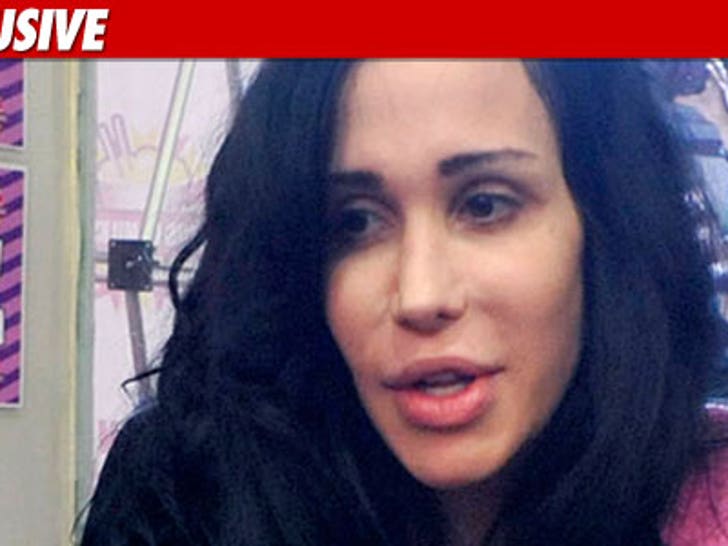 Quotes from Octomom flew all over the Internet this week -- the most damaging being, "I hate babies, they disgust me" -- the only problem is ... Octomom says SHE NEVER GAVE THEM!!!
Nadya Suleman tells TMZ every single quote that was attributed to her from an interview with In Touch magazine is false ... because she never even gave them an interview.
In another passage from the "interview," Nadya supposedly said she thinks her older children are animals and that she often locks herself in the bathroom and cries.
To that she says, "I hardly have 30 seconds to go to the restroom, I could never lock my self in the bathroom for hours. I Love ALL my children, I do not regret them and it's ridiculous that I have to continue to defend myself against these disgusting fabricated lies."