Victim Dies After Crash Involving Lamar Odom's Driver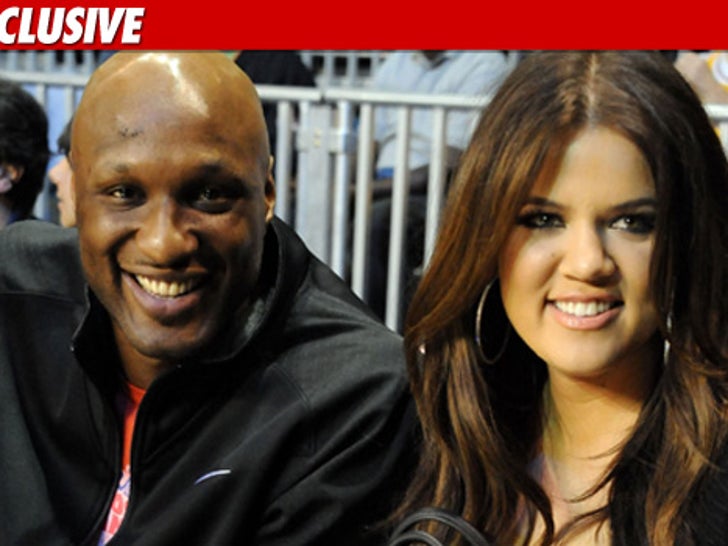 A 15-year-old boy has died from injuries he sustained in a NY car crash involving a vehicle carrying NBA star Lamar Odom ... the boy's family has confirmed to TMZ.
Odom was in NY on Thursday to attend a funeral for his cousin -- and had hired a car service to drive him around town during his visit. But while Odom was in the car, the vehicle was involved in an accident with a motorcycle ... which was propelled into a 15-year-old pedestrian.
The boy's family tells us ... the boy sustained major head injuries in the collision.
The boy was rushed to a nearby hospital ... and emergency surgery was performed in an effort to save his life ... but the injuries proved to be too severe ... and the boy died the following day.
A funeral for the boy took place yesterday morning.
Odom, and his wife Khloe Kardashian, took to their twitter pages to his express their grief. Lamar wrote: "Thank you for your support and prayer. My thoughts and prayers are with the young boys family..."
Khloe's twitter mirrored Odom's feelings when she posted, "My heart/soul goes out 2every 1 in pain from any suffering."
A source close to Lamar tells us ... the NBA star is "devastated" by the tragedy.
Tabitha From "Bewitched" : Memba Her?!
Mercedes Fashion Week -- Hot Suits... Hotter Models!
Things are always hotter in Miami -- and Fashion Week is no exception!
Instead of couture dresses and covered-up models, it's been all bikinis for Mercedes-Benz Fashion Week Swim 2010 -- where some of the sexiest models are rocking all the hottest swimsuits out there.
Chris Bosh's BALLER Wedding -- The Party Pics!
Miami Heat superstars LeBron James and Dwyane Wade finally had a reason to smile this off-season ... when the Big 3 reunited to celebrate Chris Bosh's wedding in Miami.
As TMZ first reported, Bosh dropped a TON of cash for a VERY lavish and VERY expensive wedding ceremony at the Fontainebleau Hotel in Miami Beach this weekend.
Bosh said "I do" to his bride Adrienne Williams ... even though he was already officially married to her a few weeks ago.
Movie Makeunders -- Stars De-Glam for Roles!
Vanessa Hudgens shocked everyone this week when she showed up on set with short hair, piercings and a neck tattoo -- but she's hardly the first star to get a makeunder for a role.
Tom Cruise, Nicole Kidman, Charlize Theron, Cameron Diaz, Halle Berry and more "went ugly" for some of their most highly acclaimed roles.
Check out the gallery above to see who's proved it's not always glamorous being a movie star.
Celebrity Squares -- Guess Who!
Some stars are most famous for a certain body part while others are a package deal -- can you piece the parts together to guess which stars are behind the squares?
Red Hot Fashion at 'Friends with Benefits' Premiere
Red was in on the black carpet for the "Friends with Benefits' premiere last night -- as three different stars showed up in crimson!
Mila Kunis, Emma Stone and Emmanuelle Chriqui all showed up in similarly hued outfits to the NY event and all three were curve hugging ensembles.
Check out more shots from the premiere -- including pics of Justin Timberlake, Patricia Clarkson, "Gossip Girl" star Matthew Settle, Jenna Elfman, Shaun White, Irina Shayk and, randomly, Michael Bolton.
Celebrity Scruff vs. Smooth -- Vote!
Some of Hollywood's smoothest actors have had to sport beards from time to time. Check out these leading men and tell us if you prefer them with or without face scruff.
Hair today, gone tomorrow.
They are bald and beautiful and that's why we love 'em -- can you guess which stars were pictured with their gorgeous grandpa?!