Jake Pavelka -- Vienna Got a WHAT?
Jake Pavelka
Vienna Got a WHAT?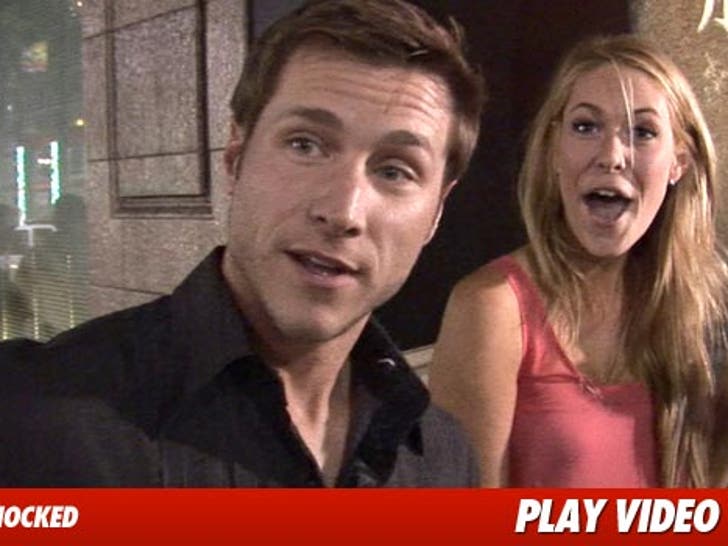 Former "Bachelor" hunk Jake Pavelka seemed genuinely shocked to hear his former fiancée Vienna Girardi got a nose job -- he's probably too busy with his new GF, Virgin Mobile hottie Sarah Carrol, to notice.
Sarah laid claim to Jake as her man, scoffing on the way in to Katsuya last night, "I don't think they talk any more!"
The girl knows how to mark her territory.