Ricki Lake -- Hobbling After 'Dancing' Injury
Ricki Lake
Injured During 'Dancing' Rehearsal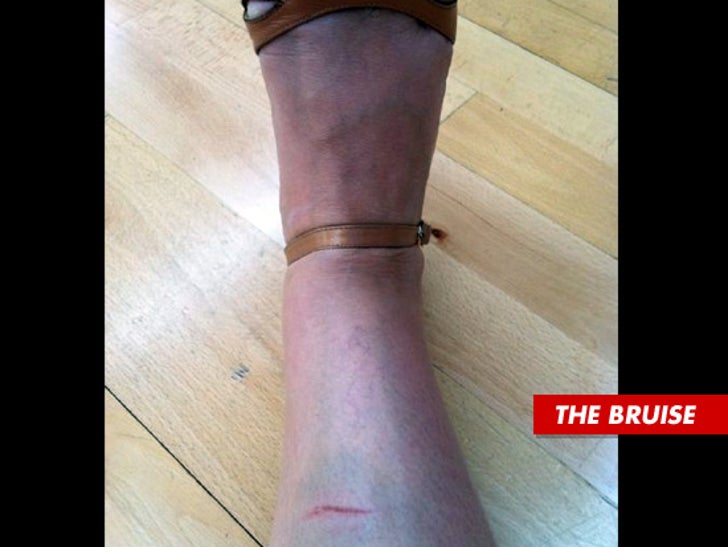 Ricki Lake is learning the hard way ... dancing HURTS -- and today she hobbled out of the "Dancing with the Stars" studio sporting one hell of a bruise on her shin.
Lake tweeted, "Not sure how my bruise turned into a medic showing up? I'm fine!!"
Our spies at "Dancing" tell us Ricki is actually one of the best dancers ... and judging from the nature of the injury, it looks like it won't cramp her style.
Moments ago, Lake explained her boo boo to TMZ ... saying, "I injured myself yesterday by hitting my heel into my shin ... I'm fine."