People vs. Dr. Conrad Murray -- Kenny Ortega Testifies
People vs. Dr. Conrad Murray
Kenny Ortega:
"Something Was Wrong" With MJ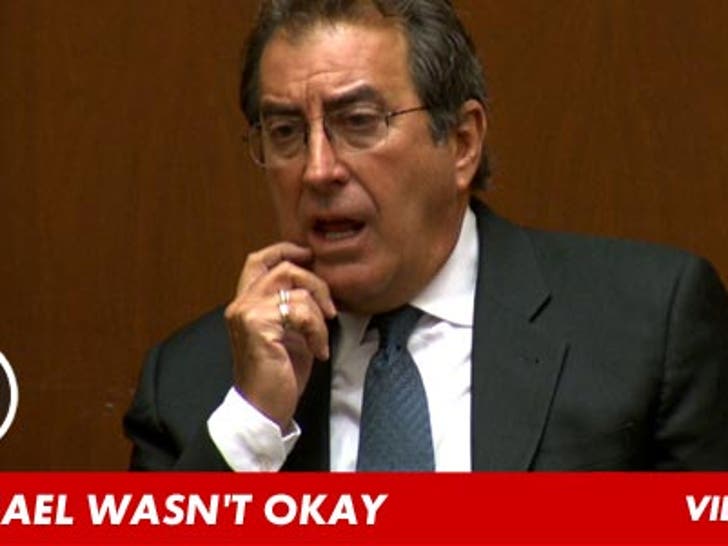 Kenny Ortega -- Michael Jackson's Choreographer Testifies
Updated 9/27/11 at 1:50 PM


Michael Jackson's friend and choreographer, Kenny Ortega, just took the stand for the prosecution -- claiming Michael was ill in the days leading to his death ... and Dr. Murray berated him when he expressed concern.
* Ortega -- creator and director of "This Is It" -- says Michael was "very excited" about the show.
* Ortega said in mid to late June, 2009 Michael missed several rehearsals.
* On Friday June 19th, Ortega noticed Michael "wasn't right" and that something was going on. Ortega said it "troubled him." He said Michael seemed lost and was "incoherent."
* Ortega says he sat with Michael as he watched the rehearsals -- rubbing Michael's feet because the singer was freezing cold. Michael left early that day.
* Ortega says he was so worried about Michael, he sent an email to AEG Live CEO Randy Phillips (below) -- saying Michael needed psychological help.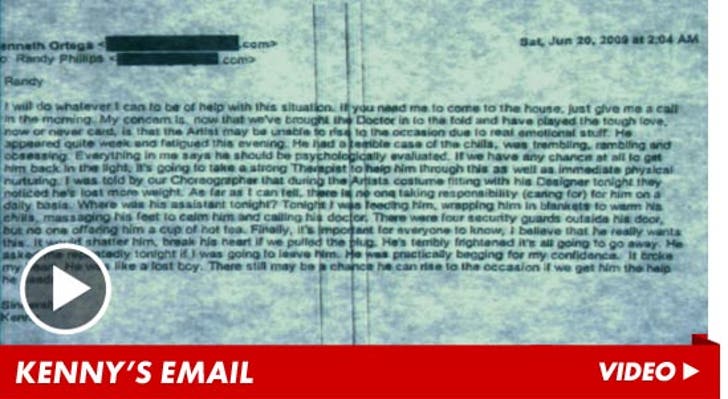 *Ortega says he was confronted by Murray during a meeting at Michael's home on June 20th. Murray told him he was upset Ortega didn't let him rehearse, berating him for acting like a doctor (video below).
* Ortega says on June 23, barely 4 days after Michael was sick, he came to rehearsals full of energy. Ortega said "it was a different Michael."
* On June 25th, Ortega got a phone call from AEG Live Co-CEO Paul Gongaware saying an ambulance had taken Michael to the hospital. Paul called later and told Ortega, "we lost him."
* During cross examination, Ortega told defense attorney Ed Chernoff, Murray was in charge of Michael's schedule leading up to his death.
* When asked whether he thought Michael was abusing drugs, Ortega said yes.
* Ortega said right before June 19th, Michael "went missing for about a week."
* Ortega stepped down subject to recall.