People vs. Dr. Conrad Murray -- Michael Jackson's ER Doctor Richelle Cooper Testifies
People vs. Dr. Conrad Murray
MJ's ER Doctor:
Murray Said MJ Was 'Dehydrated'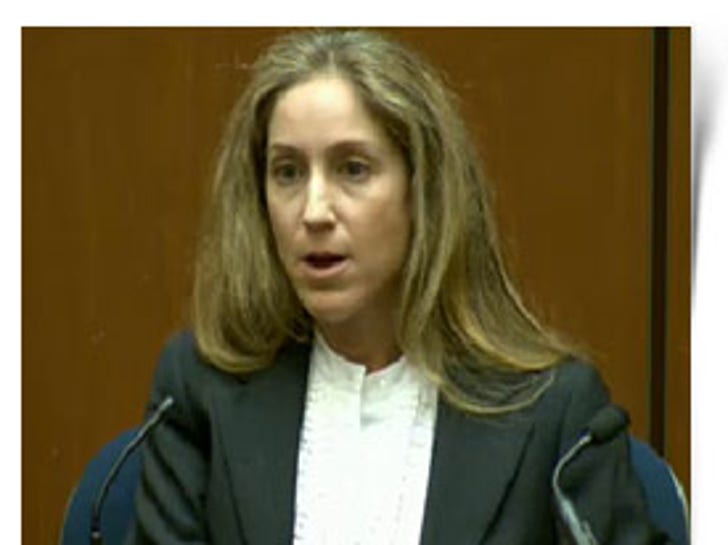 MJ's ER Doctor -- Richelle Cooper Testifies
Updated 9/30/11 at 3:30 PM
The ER doc who first tended to Michael Jackson's body at the hospital claims Dr. Murray misled her about MJ's condition -- telling her, the singer was dehydrated.
According to Dr. Richelle Cooper, Murray claimed he had only administered 4mg of Lorazepam to MJ.
Murray never mentioned Propofol.
Continuing her testimony from Friday, Dr. Cooper said that for the hour and 13 minutes she treated MJ, she never felt a pulse.