People vs. Dr. Conrad Murray -- Michael Jackson Had "Episode" Five Days Before Death
People vs. Dr. Conrad Murray
Michael Jackson Had "Episode"
Days Before Death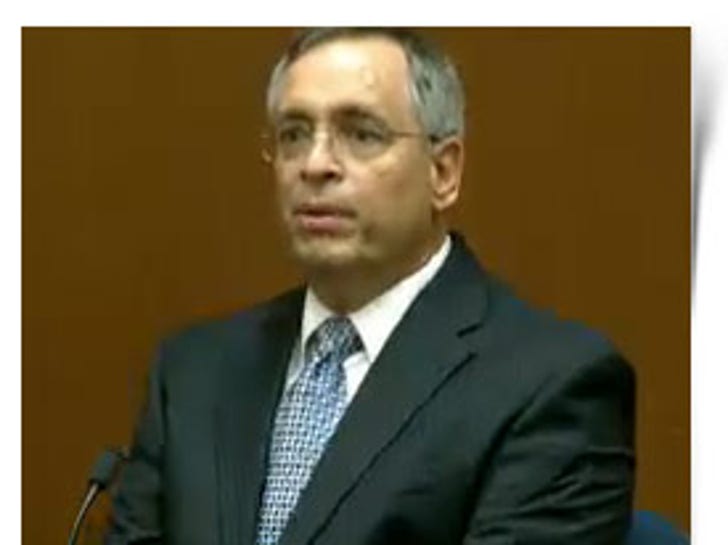 Computer Forensic Examiner -- Stephen Marx Testifies
Updated 10/05/11 at 09:55 AM
Dramatic testimony today ... suggesting there were strong signs Michael Jackson's health was deteriorating days before his death.
Stephen Marx -- the forensic expert who analyzed Dr. Conrad Murray's iPhone -- uncovered a voicemail message in which Michael Jackson's manager referred to "an episode" MJ had five days before he died.
Prosecutors played the June 20th message during Marx's testimony -- in which Michael's manager Frank DiLeo says, "I'm sure you're aware [Michael] had an episode last night."
Frank clearly believed Michael had a drug problem, claiming, "He's sick. I think you need to get a blood test on him. We gotta see what he's doing."