Khloe Kardashian Fires Back at Transgender -- It Was Self-Defense!!!
Khloe Kardashian
Fires Back at Transgender --
It Was Self-Defense!!!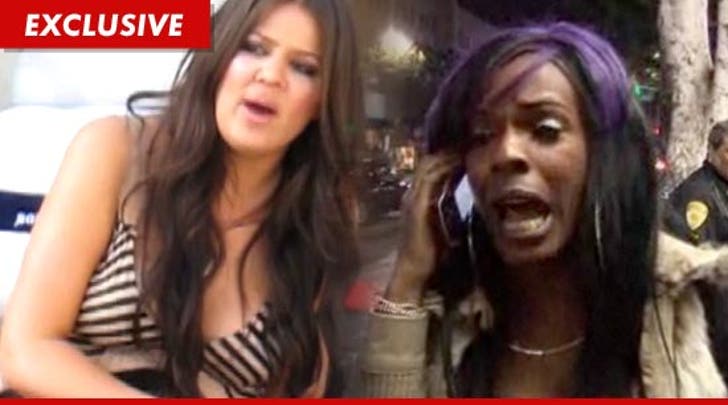 EXCLUSIVE
Khloe Kardashian just launched her first counter-attack after a transgender woman sued her for assault -- insisting she didn't do anything wrong during the 2009 street scuffle ... she merely acted in self-defense.
Khloe filed the response in L.A. County Superior Court, claiming Chantal Spears (right) deserved what she got -- because she provoked Khloe into getting physical.
According to Khloe's response, the reality star's conduct "was reasonably necessary for her self-defense and safety."
As we first reported, Chantal sued Khloe in December, claiming Khloe attacked her out of nowhere outside a Hollywood nightclub in 2009 ... for telling Lamar he was "too young to be married."
So far, no word back from Chantal.