Whitney Houston Funeral -- Fans Create Memorial Outside of Church
Whitney Houston Funeral
Fans Create Memorial Outside
of Church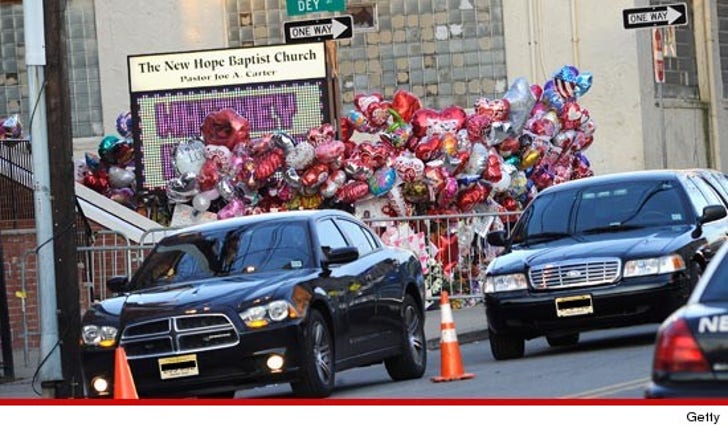 Whitney Houston Death
Hours before the funeral of Whitney Houston is set to take place, fans left a slew of balloons in a makeshift memorial outside the New Hope Baptist Church in Newark, NJ.
Around 1,500 invited guests will pay their last respects today -- among them... Kevin Costner, Aretha Franklin, Stevie Wonder, Revs. Jessie Jackson and Al Sharpton.
We'll be live outside the church starting at 10:00 AM ET/7:00 AM PT and then we'll be live inside the church for the service, which is scheduled to start at 12:00 PM ET/9:00 AM PT.