Lindsay Lohan -- Almost Live from New York ...
Lindsay Lohan
Almost Live from New York ...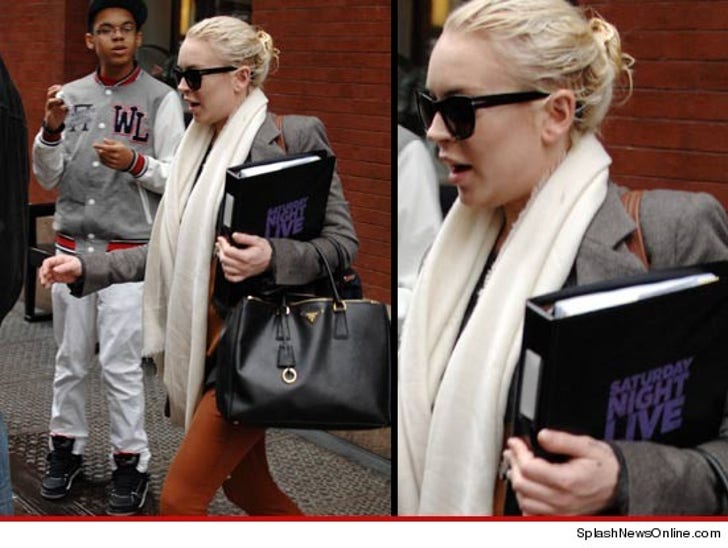 Paparazzi Photo
Lindsay Lohan was seen leaving her New York hotel this morning, script in hand, as she gets ready to host "Saturday Night Live" tonight.
As TMZ previously reported, LiLo plans to sing her opening monologue and from there ... nothing is off limits. We're also told Lindsay has invited several famous friends to cameo on the show, but no word on exactly who will make an appearance.
Lindsay is counting on tonight's "SNL" to re-launch her career. So we gotta ask ...