TMZ Live: Howard Stern Protest -- Ratings Boost for 'America's Got Talent'?
TMZ Live
Howard Stern Protest
Ratings Boost for 'AGT'?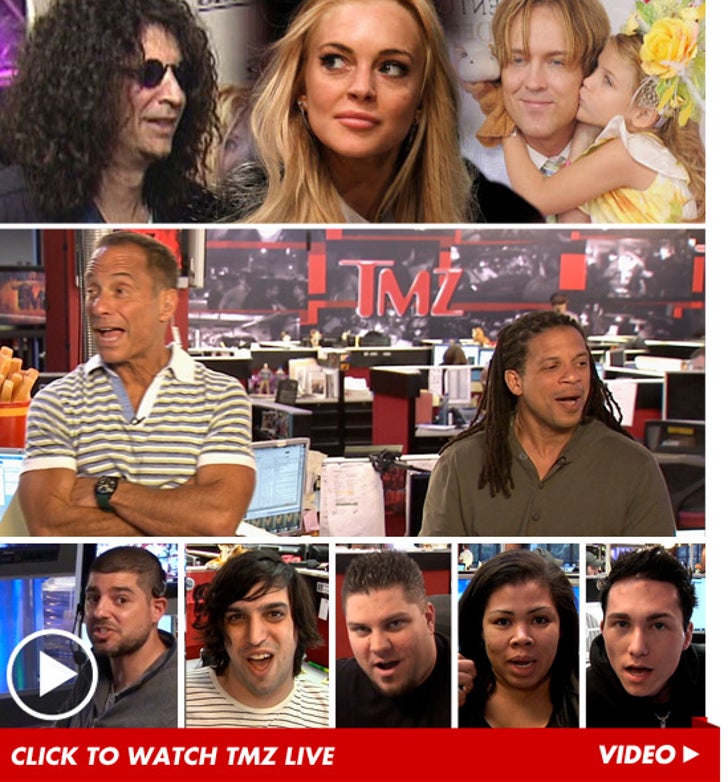 (0:30) Lindsay Lohan had dinner with Woody Allen -- is she the perfect fit for one of his manic characters? Mike thinks his Oscar prediction about her is really coming true.
(4:50) The inside story on how Justin Bieber got hooked up with Floyd Mayweather.
(10:00) The Parents Television Council urges a boycott of Howard Stern on "America's Got Talent" -- but are their efforts backfiring? The PTC's director of public policy calls in ... and Harvey grills him about it.
(14:40) Usher's baby mama takes the stand in their epic divorce battle -- and her testimony is a MUST HEAR. Harvey can't get enough.
(17:30) Emeril Lagasse -- slow grooving to Coolio ... and we have video.
(20:10) The "Lost" curse continues ... Matthew Fox was busted for DUI.
(22:41) Kris Jenner sued ... for having plastic surgery!
(24:52) Kanye West lets Kim Kardashian drive his $500,000 car ... while he's on the other side of the country. Must be love after all.
(28:30) Time flies ... Anna Nicole Smith's daughter is five years old now -- her dad Larry Birkhead calls in to talk about their trip to the Kentucky Derby.
(32:05) "Teen Mom" Jenelle Evans blows her money on breast implants.
(34:45) Amanda Bynes in ANOTHER car accident.
(38:01) Three "Glee" actresses buy new homes -- so we compare their new pads to see who came out on top.
(41:20) We take your calls!